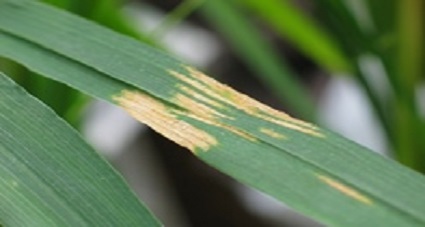 First-ever cloning and characterization of a resistance gene against Septoria tritici blotch in wheat
Septoria tritici blotch (STB) is caused by the fungus Zymoseptoria tritici. Disease control efforts are focused on developing resistant wheat varieties.
In a recent study, INRA researchers cloned and characterized a wheat gene that confers resistance against STB6 the first time this has been done. Their work, published on February 12 in Nature Genetics, should inspire novel approaches for more sustainably combating the disease.
The Biological Resource Center dedicated to plant genomes (CNRGV) participated to this study.