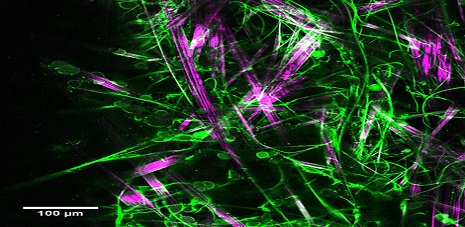 A new gelling molecule for 3D neural culture
A multidisciplinary team from the CNRS, Inserm and Toulouse III University – Paul Sabatier developed a hydrogel to grow and differentiate neural stem cells. This biomaterial could bring new perspectives for the development of cellular models of brain tissue in vitro or tissue reconstruction in vivo.
This study was published in the journal ACS Applied Materials & Interfaces on May 14, 2018.
The TRI platform of Genotoul participated to this study.