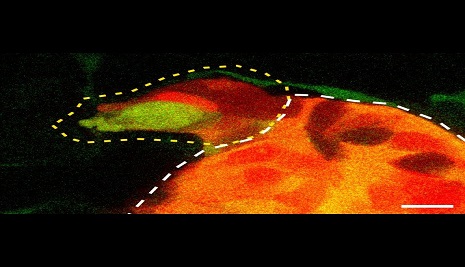 Cell migration in the asymmetric brain of fish
During embryogenesis or in the context of tumor invasion, cells must integrate surrounding signals to coordinate their migration, but this process remains poorly understood.
By studying the migration of a group of cells in the asymmetrical brain of zebrafish, researchers have revealed that FGF (fibroblast growth factor) signaling is activated in a few leading cells to allow the migration of all the cells. The focal activation of the FGF pathway is modulated by the asymmetric Nodal signal to orient the left-hand migration.
This study, to which the Imaging & Cytometry (TRI) platform of Genotoul is associated, is published in PNAS.