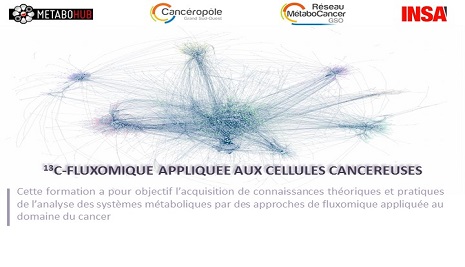 Training in "13C-Fluxomics applied to cancer cells"
The MetaToul platform organizes with INSA Toulouse and the Métabo Cancer GSO Network a training "13C-Fluxomic training applied to cancer cells" from 13th to 16th November 2018.
The objective is to acquire theoretical and practical knowledge of the analysis of metabolic systems using fluxomic approaches applied to the field of cancer.
Registrations are open.